Semegnjev field is only 16 kilometers away fromZlatibor and an asphalt paved road that leads to it. Next to the road flows the small river Bele vode. This location is at about 1000 meters of altitude and it is suitable for hunting and recreational tourism.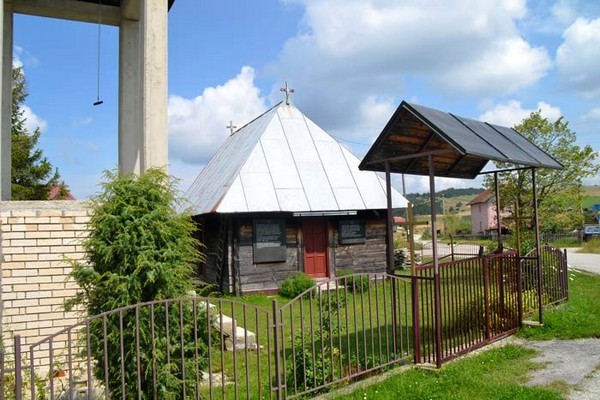 Photo: pamtimzlatibor.com
Aside from asphalt paved road, there are also roads through the woods that lead to the village and are ideal for mountain biking. There are many springs of clean mountain water, and in clean water streams there are different kinds of fish and crayfish. During the summer season, on the road to the church, you can swim in some of the Zlatibor swimming areas and have a rest and a lunch at the place of untouched nature. This church is a humble log-built church, small in size and it is situated in the very center of the village. Its half circled apsida was built in stone, whereas other parts of the temple are made out of wood. Next to the main entrance to the temple, at the west side, there is also a small auxiliary door on the north side. Sun shines through the three windows on the south, north and east side. Wooden roof, that was once there, now is substituted with tin roof, and an old wooden bell tower was substituted with concrete one. Iconostasis was built out of furnished wood and on it are newly painted icons of the painter Danica Šišovic from Užice. Even the table of preparation is in a shape of a simple table. Church is endowment of Savka Đurić from Semegnjevo. She also gave as a gift the land on which the temple was built.
Although it is a church of a newer date, because of its unique way of building, it represents another touristic value of the Zlatibor area. People from Semegnjevo are known to say that somewhere around the center of the village is the end of one of the earth's axis.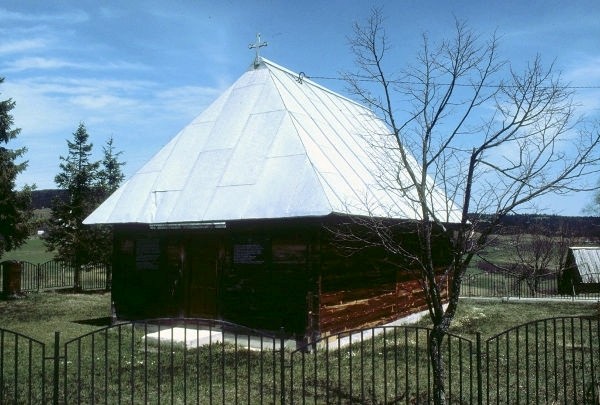 Photo: zlatibor.org.rs