On the area of the municipality Nova Varoš, at the entrance to the gorge, there is a Church of Transfiguration of Christ. It is on a right bank of Bela Reka stream which is famous of its caves, so it is believed that in the Middle Ages this area was populated by Hesychast monks.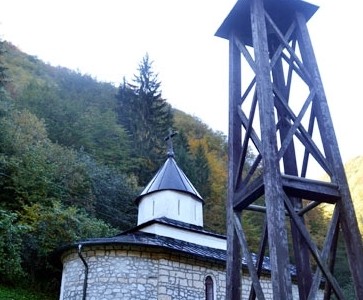 Photo: pamtimzlatibor.com
Information on its past are not reliable, but according to the architectural characteristics it is believed that it was erected in the first half of 12th century although there is some data in which the year 1810 is mentioned. Also, peoples believe this church could be tied to Nemanjić dynasty. Church in Bela Reka is in the group of temples that are cone shapendand of small dimensions. This is a single-naved building built with stone, with only small windows without any decoration on the outside. Interior of the temple is also quite simple, with abarell shaped ceiling and floor cobbled with stones.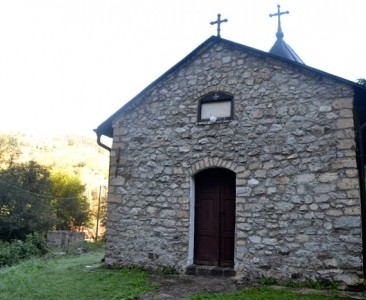 Photo: pamtimzlatibor.com
The Royal Doors are preserved on the iconostasis, which were part of the older wood carved iconostasis, with ornaments of stylized leaves and gold plating in post-baroque manner. The Doors are a typical example of a so called passing period in Serbian art at the beginning of the 19th century. Icons are of no significant art value, except from 'the Annunciation' on the Royal Doors, next to which are special icons of prophet Solomon and prophet David. It is interesting that in the past, on the north side of the church, there was a door only one meter tall, so everyone who wanted to enter had to bow their head and bend to come inside. Of coursethis was for the protection from the enemy soldiers that entered the temple on horses. Church was reconstructed in details in 1810, and during the 20th century, major repairs were done that changed significantly the look of the church.
Photo: zlatarinfo.rs