General Krsta Smiljanić was famous for his important role in the battles for liberation and unification of all South Slavs, and for his exceptional military career. Born in Ljubiš, at the foot ofMurtenica, the biggest mountain of Zlatibor range, covered in coniferous forest.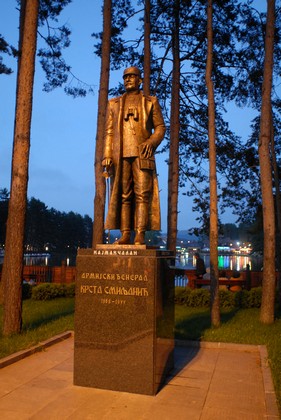 Poto: monix.rs
Life and work of Kosta Smiljanić were once well known but then neglected unjustifiably. During his life, he was decorated more than 30 times. This army general proved himself on military posts, but with the same skill and wisdom did important and very delicate works of politician and diplomat. During the First Balkan War he was in the service of a Serbian marshal Radomir Putnik, who put him in command of the transport division of the Supreme Command. Nikola Pašić, Prime Minister at the time, made him a member of the delegation for peace negotiations in Bucharest after the Second Balkan War.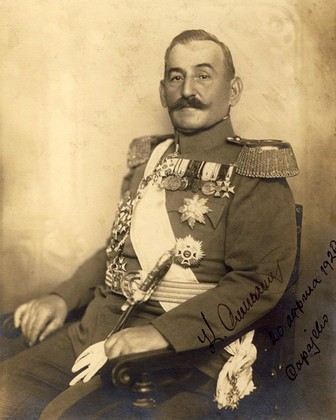 Photo: dknv.rs
After the First World War he was the commander of Third Army Area, the member of the Supreme Legislative Senate, Ban of Zeta Province (1929-1931) and as of 10th of January he became a senator. Until the beginning of the Second World War he lived in Belgrade but as soon as the war started he moved back to Ljubiš. The German command escorted him to Belgrade and put him under house arrest where he died on 14th of May 1944.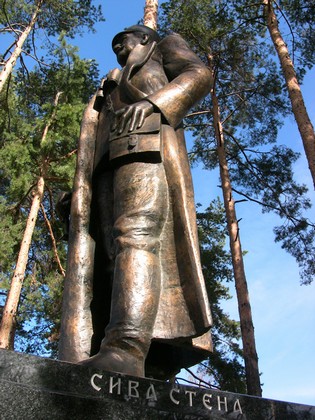 Photo: zlatibor.tv
On the ceremony that marked the 90 years of breaching the Salonica front and 140 years from his birth, at the King`s Square in the center of Zlatibor, on 15th of September 2008 with many delegations, villagers and his grandson Manojlo Smiljanić, the monument to the General of the Drina division Krista Smijanić was uncovered. The bronze statue was made by the famous sculptor from Zlatibor Branko Tijanić. From his personal belongings only the carbine, sabre and gusle are kept in the memorial collection in the library in Čajetina, whereas the fate of his medals is unknown.
Krsta Smiljanic was a man of the people, wise and firm in his decisions, consistent in meeting the demands of the homeland and faithful to a given oath. There is a writing on the monument: `Freedom has the face of those who gave their life for it.`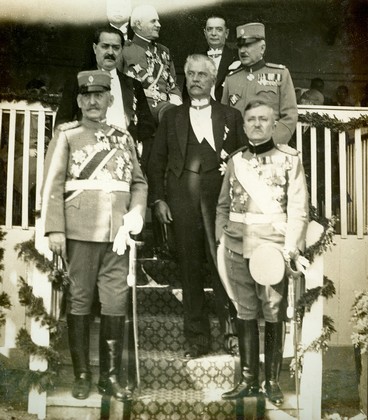 Photo: zlatiborpress.rs, panoramio.com, zlatarinfo.rs