Ethno village Sirogojno is a unique open-air museum, surrounded by magnificent nature and magical landscapes of Zlatibor. Authentic wooden houses from the 19th century represent the rural way of living on the mountain, of that time, and are one of the important cultural monuments and tourist attractions of our country.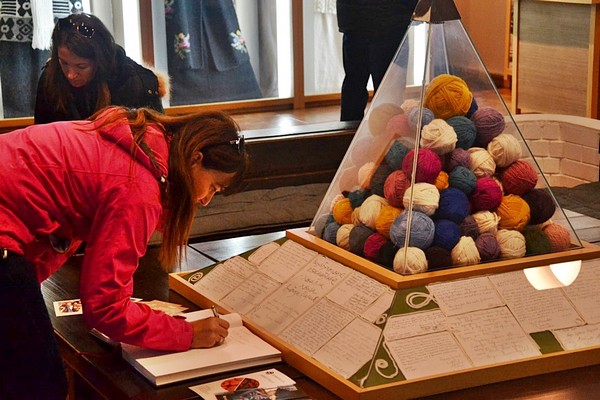 Photo: lolamagazin.com
The traditional craft of the villagers here is knitting. The women of Sirogojno have always treated wool out of fleece, hemp fiber and dim and knitted and made blankets and clothes for their family and friends, and their craft are old as the world. All that could not be made by sewing was knitted: warm wool socks, gloves and scarfs, and then sweaters. The production, as we know it today, started in 1962 with the first exhibition of these women.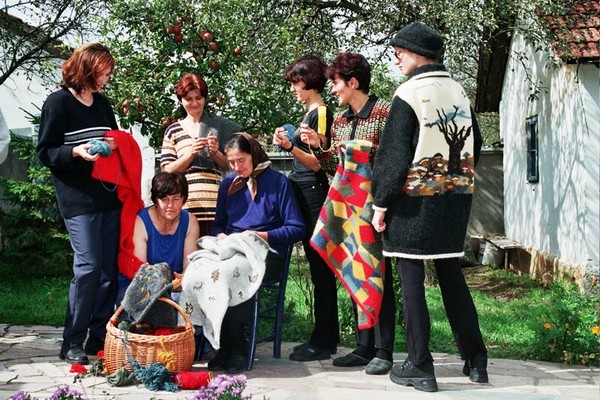 Photo: sirogojno.rs
The credits for the modernization and reaching the world market goes to the fashion designer Dobrila Smiljanić. Sweaters, jackets, coats, trench coats, women suits, caps, and scarfs from Sirogojno were welcomed gladly on fashion shows, fairs and boutiques of exclusive shops in Sweden, Italy, France, Germany, United States and Japan. Famous fashion magazines wrote about woolen products from this area mentioning Zlatibor knitters with a head bowed down looking at the hand that moves with an unbelievable speed moving lines and making patterns and colors. The Eighties were the golden age for this craft when 80.000 sweaters were exported yearly.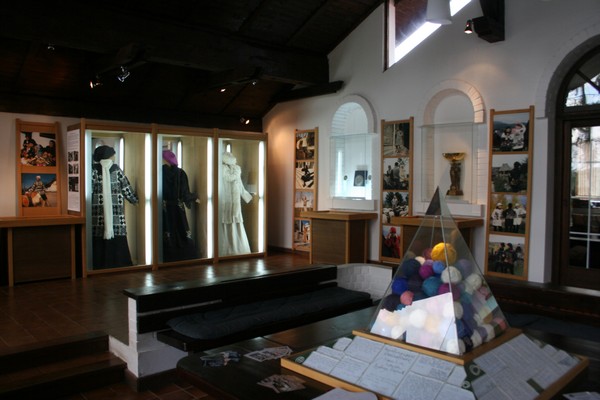 To honor of those women who took all the credit for making a remote village without roads, electricity, and water known to the world and transformed into a tourist destination that yearly has tens of thousands of visitors, in 2008, `The Knitters Museum` was founded. Also, in this way the beauty and unprecedented originality of their work are delicately kept. Magazines that wrote about knitters are kept in the museum, `Bazar` and `Nada` from Belgrade, Slovenian `Jana`, `Svijet` and `Arena` from Zagreb. Rewards are also kept in the museum, among which the most valuable is the reward that Sirogojno, the only one from Yugoslavia, got from the Italian Association of Designers AMMA, a cup for contribution to the haute couture of Europe, and also medallions for seven women for their extraordinary talent.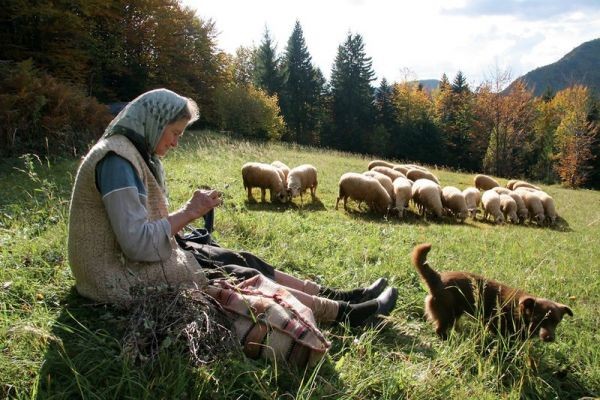 Photo: wool-art.com, in-onmarketing.blogspot.rs, sirogojno.rs
Letters and photographs of the celebrities who had at least one the items from the collection of knitters from Zlatibor are also kept, like Jovanka Broz, Barbara Bush, Nancy Reagan, and others. In the fall of 1975, a fashion show in Sirogojnofor 120 women of ambassadors was held. Famous actress Liv Ullman was a regular customer of knitted clothes on the Fifth Avenue. Famous French designer Pierre Cardin wanted that 30 of the exhibits were brought to him urgently, out of which he choose 18 for his collection. Cooperation with him was declined because he wanted to put his name on the clothes.
Unique clothes and useful woolen products are today made in the `Sirogojnocompany ` that has a library in which the Knitters Museum is situated.