Zlatibor is famous for its abundant water resources and their diversity. The healthiest and the coldest water springs are Hajdučka Česma and Hajdučica on Murtenica Mountain, then Zaogline under Čigota Mountain, Jovanova voda (Eng. Jovan's water) in Alin Potok, Dunjića vrelo in Stublo, Pašića vrelo in Čajetina, Kulaševac and Đurkovac in Kraljeve vode, springs in Borkovac and many others. Several mineral water springs, spread from one to another side of the mountain, could enrich the tourist and wellness – recreational offer of Zlatibor. Not far away from Rožanstvo, by the river Prištevica, there is the spa Vapa with a spring of medicinal water with the temperature of 17 C, as it originates from great depths. Being medicinal, it has been used for a very long time for the skin, mucous membrane and eye diseases. In the valley of the river Ribnica, not far away from its confluence with the river Crni Rzav, there are several medicinal water springs, popularly known as "white" waters. There is also a mineral water spring on Mokra Gora, by the river Kamšine. It is called "Bela voda" (Eng. White water), and it treats skin and eye diseases. This spring is mentioned in legends and stories of this area. It was even used back in the time of Turkish occupations, and water analysis were carried out at the Institute for Rehabilitation, which confirmed its medicinal properties.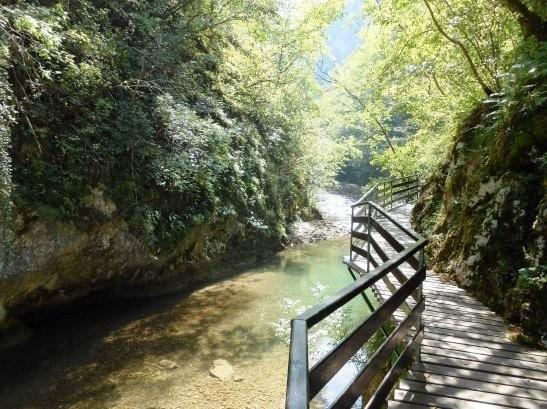 Photo: zlatibor.org.rs
Stubline
Walking around Zlatibor, you will often come across a hollow tree, buried in the ground, full of pure spring water. These springs are popularly known as "stubline". On the bottom of "stublina" (usually of a beech tree) there are small pebbles that serve as water filters. Beside "stubline" there are usually two stones that are meant to be used as a support while you drink.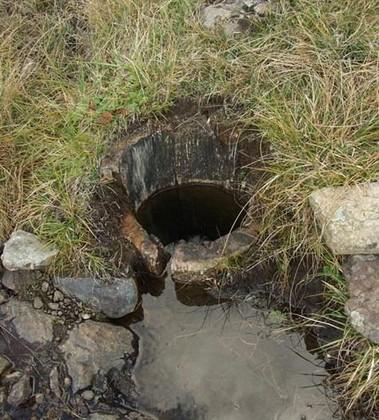 Photo: monix.rs, mokragora.info