Zlatibor area is filled with hiking paths that lead through the landscapes of pure nature. One of these, favorite among villagers and tourist alike, is the one that leads to the monument obelisk on Glavudza or Sumatno Hill, erected in the memory of wounded partisans executed by the firing squad at King`s Water and Palisad in 1941. The monument is about 4.8 meters tall and built in a way so it can be seen from every corner of Partizanske vote (Partisan`s Water).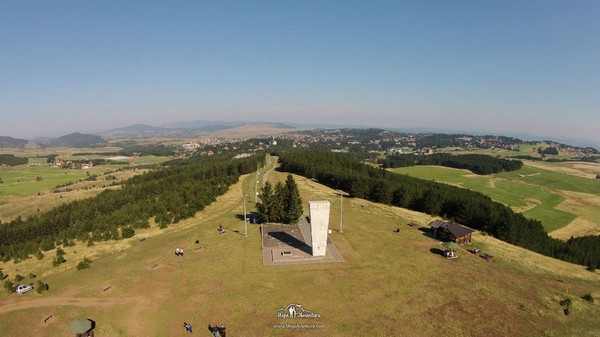 Photo: bg-booking.rs
The distance from the center to the monument is only 5 kilometers and represents a pleasant walk that restores energy and fills the lungs with fresh mountain air. The path is surrounded by beautiful meadows and tree crowns. Thanks to the Zlatibor hostlers whom you will meet along the way, you can even ride a horse to the top or just enjoy in the company of the beautiful horses. From the very top of the mountain, the view spreads all over unbelievable landscapes of mountains, above which wind is mixed all the smells of the mountain flora and fauna.
The verses of Vasko Popaare writtenon the monument: `… I won't give this bit of the Sun in my eyes, I won't give this piece of the bread on my palm`.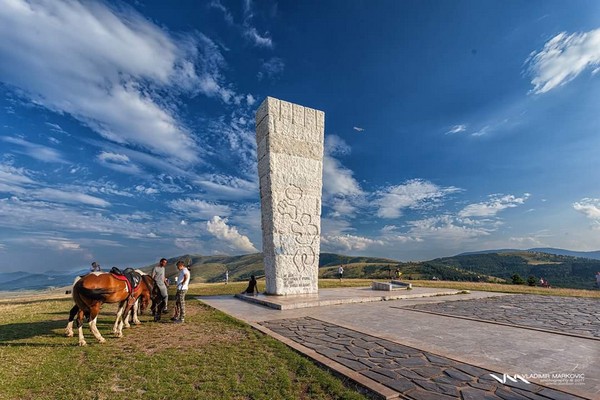 Photo: Vladimir Marković Photography