Ethno village Sirogojno is a unique open-air museum that represents a testimony of the way of life in the mountain village from the end of the 19th century and beginning of the 20th century. It covers 5 hectares and has about 50 facilities spread around and transported from nearby villages. Chosen buildings show the richness of architecture and development of the culture of living in this area, but also they show social and economic relations in the village. The knowledge and craftsmanship with which the wood was processed, is at a high level, which makes these facilities important architectural achievements.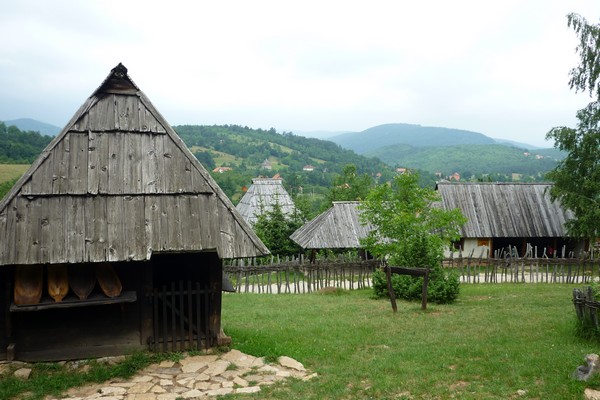 All year round exhibition in the museum consists of two homesteads from Zlatibor, always turned to the Sun, with residential and economic buildings the likes of which village families had. This type of houses is called Dinarska log cabin. Economic facilities are those for keeping and processing fruit and buildings for cattle, whereas shepherds' apartments are separated facilities. All buildings are equipped with authentic housing. Second types of houses are those that preserved the exterior look, but their purpose was changed because they were adapted for tourist needs. Those are hall, souvenir shop, inn and apartment buildings.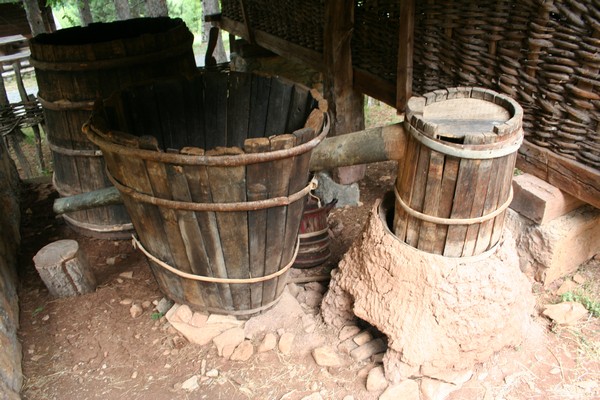 From 2012, exhibition also has a reconstructed classroom. In the hall and summer stage exhibitions, seminars, literary gatherings, theatre plays and concerts are organized. In one of the facilities is an exhibition of old craftsmanship. In the museum's inn, visitors can try Zlatibor specialties prepared in the old way. With wooden spoons you can try exceptional specialties from Zlatibor, prepared in ceramic dishes – kaymak, cheese, ham, rye bread, potato… If you want to feel the authentic way of life in the village you can stay in residences that are specially prepared for visitors.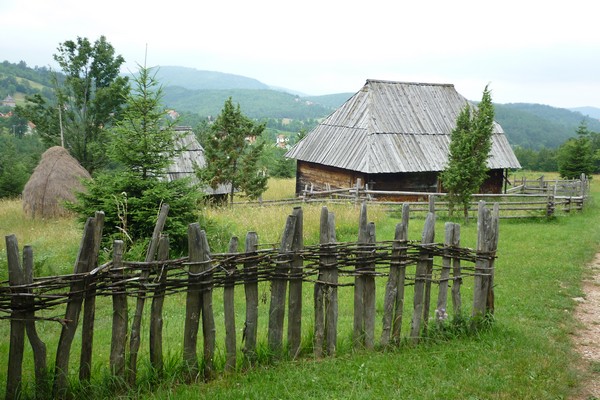 You can even test your craftsmanship skills by taking part in some of the workshops in pottery or blacksmithing. Sirogojno village is famous for hand knitted wool clothes. Thanks to the unique manufacturing process, highest quality and original design, knitted woolen goods from Sirogojno are being sold for decades all over the world. Story of Sirogojno is a story about tradition, beauty and creativity, and also about the enthusiasm of the local hand-knitters and their organizer Dobrila Smiljanić. Museum of the knitters holds the memory of the beginnings and biggest achievements of women from small village of Zlatibor area, whose knitted products even found their way to do fashion shows in Milan and Tokyo. In 2013, the Museum was declared for a cultural establishment of national importance for the Republic of Serbia.