Only 26 kilometers away from Zlatibor stands the only Serbian open-air museum `Staro Selo` in Sirogojno. The museum spreads over five hectares and situated in it are 50 objects, actually old log houses brought from each part of Zlatibor to bring the spirit of the old times and to be preserved here. After the increase in interest for the rural tourism, ethnic village Sirogojno was made with an idea to show the architecture, the interior of the buildings, the way of working and production, and also the organization of a family living in a mountain region of Dinara.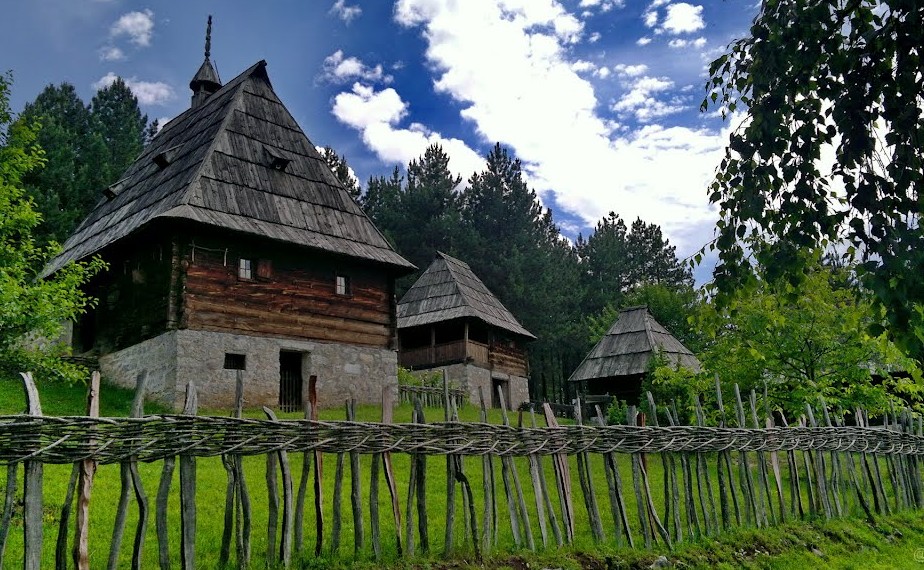 Photo: panacomp.net
Log houses that make this open-air museum are separated into two groups. The first group consists of log houses that kept their original design and purpose. That first group is actually permanent museum exhibition and consists of two homesteads that represent life in the Zlatibor district at the end of the 19th and beginning of the 20th century. The second group consists of log houses that also kept their original design but they are repurposed, so for the sake of tourism, these houses were transformed into halls, souvenir shops, and an inn. In the museum hall, seminars, literary gatherings, exhibitions, concerts and theatre plays are often organized. In one of the buildings from the second group, you can buy products of the old craft and replicas of the museum items. On the other hand, you can go to the inn and try traditional dishes from Zlatibor prepared in an old-fashioned way. Not far from the inn there are lodgings for the accommodation of the visitors.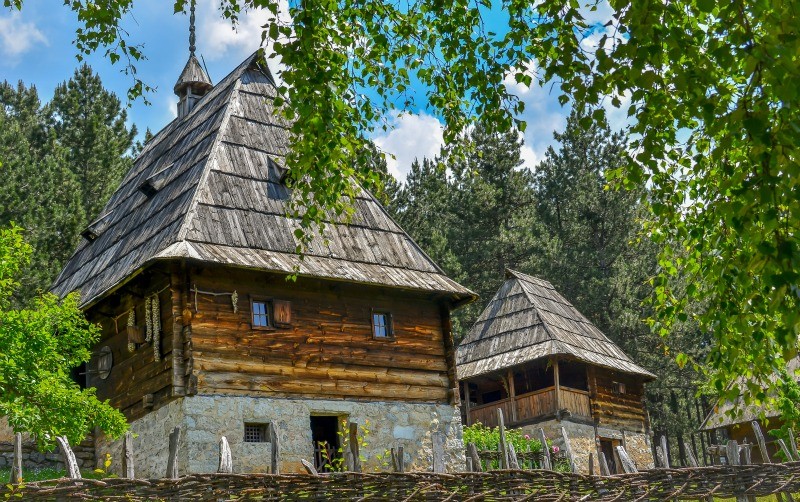 Photo: serbia.com
During the summer in cooper, blacksmith and pottery workshop, training are organized for this crafts, which is actually a part of a program for preserving the old crafts and skills. Wishing to preserve and nourish cultural heritage, this museum got a special recognition from the jury of the European Union for Cultural Heritage in 2012, for the project `Zlatibor houses from XIX century until today`.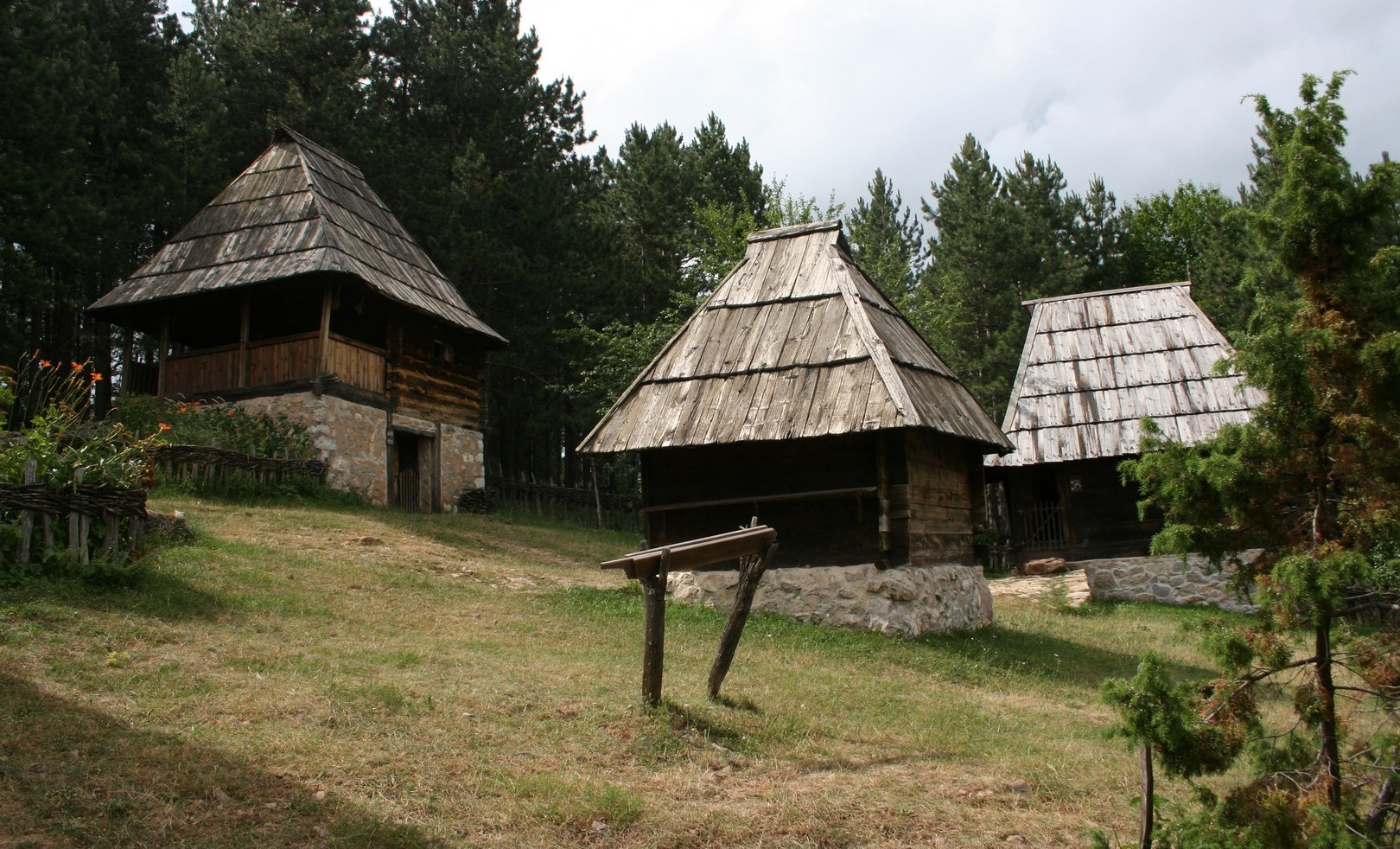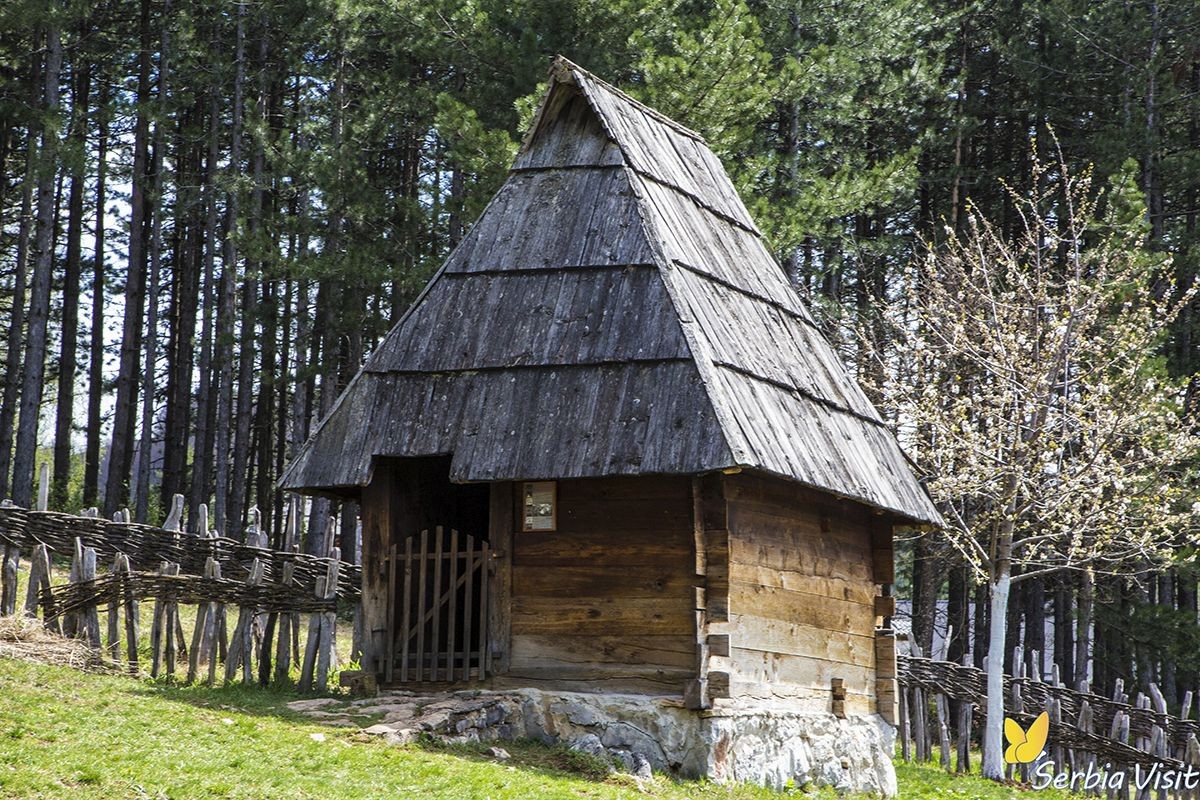 Photo: serbia-visit.com