At only 2 kilometers distance from Borova glava (Eng. Pine's head), there is a village Dobroselica. Tall, hundred years old pines, vast, flowery meadows, wavy hills and old log cabins are just some of the motifs in a lively landscape this, as many people think, most beautiful Zlatibor's village.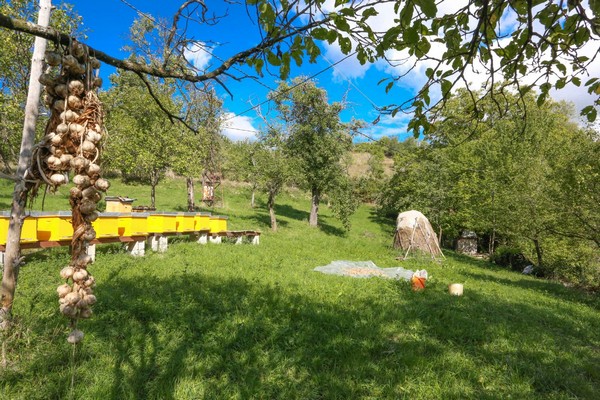 Photo: predelisrcasrbije.rs
Dobroselica has to thank for its name to an old folk legend, in which the main character is, no less than tsar Dušan. The legend says that tsar Dušan came to this village while returning from some battle and he was so kindly welcomed from the local villagers that at one moment he asked his men: `What is the name of this village, where they welcomed me so kindly?` and after giving an answer that it is the village named Zloselica (Zlo – evil, Dobro – good), he was not pleased with the answer, so he said right away: `From this moment on this village will be called Doboselica!`.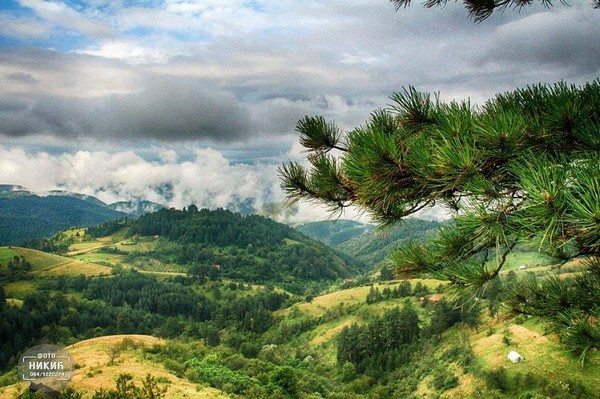 Photo: turizamiputovanja.com
In the center of the village surrounded by tall pine trees, some of them half a century old, there is a log church, dedicated to prophet Ilija. The church was built in 1821 and the legend says that the church was erected in one night in a way that religious villagers of Dobroselice transported the whole wooden church from the nearby hill Crkvine, using horse-drawn carriage because Turks were planning to burn down the church the next morning. A special attraction for the visitors is iconostasis made out of colored wooden panels dominated by the icons of the Holy Mother and Christ with baroque crowns on their heads. Because of the age and architectural uniqueness the church is under special state protection and has a status of a cultural good. Close by are a couple of wooden houses from the 19th century. Built-in ethnic style, these houses are the best witnesses about the way of life and architecture of long gone times, but also today they give special ambient value to the whole area.
Not far from the center of the village there is a wonder of nature – Prerast, better known as Ječmenska cave or Šupljica. Prerasts are natural stone bridges and the last stadiums in the life of a cave. Cave canal is 48 meters long, 12 meters wide and at the upper entrance is 12 meters high, whereas at the lower entrance is 16 meters high. A small stream runs through Prerast and it is probably responsible for its creation. Prerast of Dobroselice, by its dimensions, is one of the six biggest stone bridges in Serbia.
In the village Doborselica were filmed some of the famous films of our cinematography, such as: `The original of the Forgery`, `The Black Bomber`, `Life is a Miracle`, and others.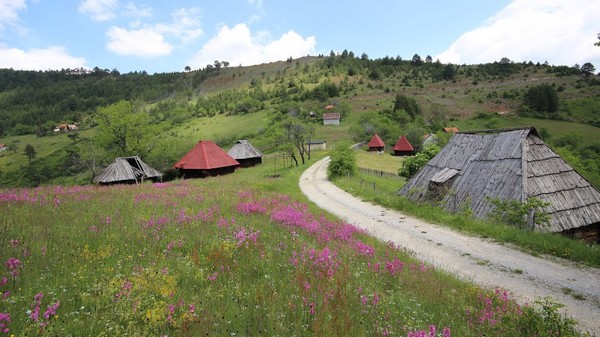 Foto: panoramio.com