The village Gostilje is only 20 kilometers away from Zlatibor and in a last couple of years it is becoming a more and more popular tourist destination. It is a typical idyllic landscape of Zlatibor with mountain type houses scattered over meadows, plum orchards, domestic animals and of course thick pine and beech forests. The area is rich in water, medical plants and fresh air.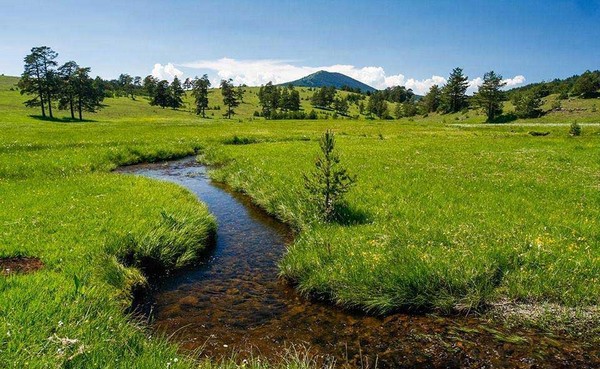 Foto: zlatibor.org
At 1000 meters of altitude the village is full of the pearls of the nature with waters being the most important one. There is a stream with a spring in the village and `Zlatibor` water is manufactured there, a brand with the same name as the mountain. There is the river Katušnica, heaven for fishermen, with most beautiful natural basins for swimming. Trout ponds, production of organic food (fruits and vegetables), meat production (ham, bacon), dairy products (cheese, milk), cornbread, and 'kačamak' are traditional offers from the villagers of Gostilje. In the national restaurant `Gostiljska Vrela` you can try the local specialty, brown trout. The whole mountain surrounding, with meadows, pine forest and waterfalls, gives exceptional conditions for camping, vacation or picking medicinal plants.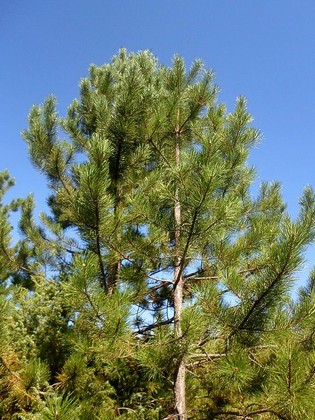 Definitely the biggest tourist attraction in the village is the waterfall Gostilje. The waterfall is situated on a Gostilje stream (known also as `Vrelo`), on the hillside of Čigota and Borkovac, at altitude of 850 meters. The waterfall elevation is 20 meters, rich with water even in dry months, so it is an attraction in summer months also. Down from the main waterfall, the stream makes couple of smaller downpours on its descent to the river Katušnica at about hundred meters away. Road down the hillside that follows the stream is nicely done with two little bridges, and although steep, it is suitable for walking. Water, limestone, old trees and little wooden bridges altogether make an attractive picture for the tourists. During the warm summer months temperature here is couple of degrees lower so it is pleasant to be next to the waterfall. The stream itself has high hydro potential, so some time ago there were ten mills on it and even one mini hydro electrical power plant. Whole area around the waterfall is an oasis of untouched nature. Nicely arranged rocks covered in grass and water that pushes through them making fast streams, puts up an impressive picture. Slope of water that falls from height of 20 meters, undoubtedly is dominating the area.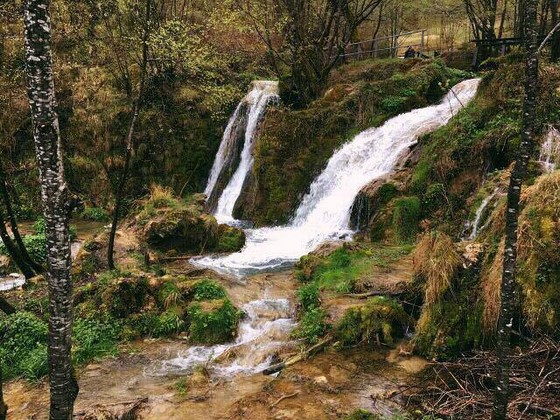 Gostilje is one of the villages in Zlatibor mostly populated by families that come from other places. There is about 290 villagers, in about 100 households. This village like many others records decrease in population. Villagers mostly work in agriculture, fruit production, herding, and production of milk and in recent years raspberry growth is on the rise. According to the legend, People from Gostilje and Gostilje itself got thier name long time ago, because even then people who lived here were kind hosts. One of the parts of Gostilje, named Rakovica, aside from beauty of the nature and geographical position, is famous for Rakovačka cave and Rakovačka hole, 90 meters deep. Football, basketball, volleyball and handball terrains offer quality standards for preparation and visiting of athletes and for organization of sport events. Every year, on 2nd of August there is a sport event in Gostilje `Ilindan sport meetings` with rich program and evening concert. During summer months you can relax and enjoy in the swimming pool Gostilje.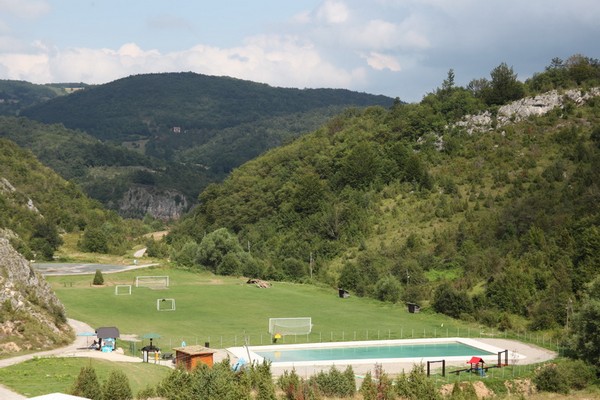 Photo: gostiljskavrela.com
Gostilje is a birthplace of Dimitrije Tucović, one of the founders of socialism in Yugoslavia, so during your stay do not miss to visit his birth house. There is a plan for constructing a global village in which more buildings will be built. There will be Serbian houses but also Norwegian house, and even an igloo and many others as a heritage of traditional construction characteristics of many countries.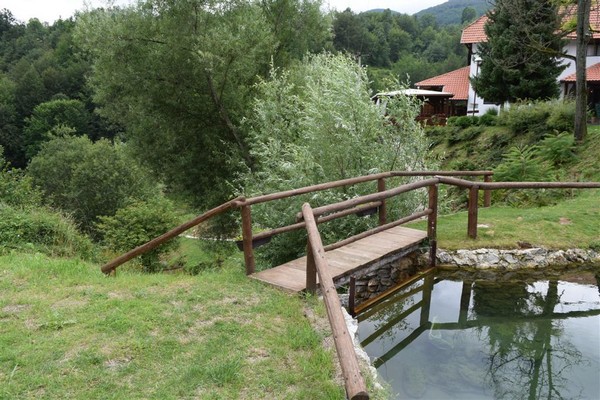 Photo: zlatiborpress.rs, nakamy.beograd.com